Plotagon Studio User Guide
What Are you looking for?
Getting Started with Plotagon Studio
Download the application, create your free account, and log in.
Plotagon Studio Subscriptions
Subscribe, remove the watermark, add users, and refer users to earn free months.
Technical overview
Hardware requirements, hard drive space, and file formats.
Security & Storage
Back up your work or upgrade the software or your computer.
Import/Export
Import images & sounds, and export your videos for publishing and collaboration.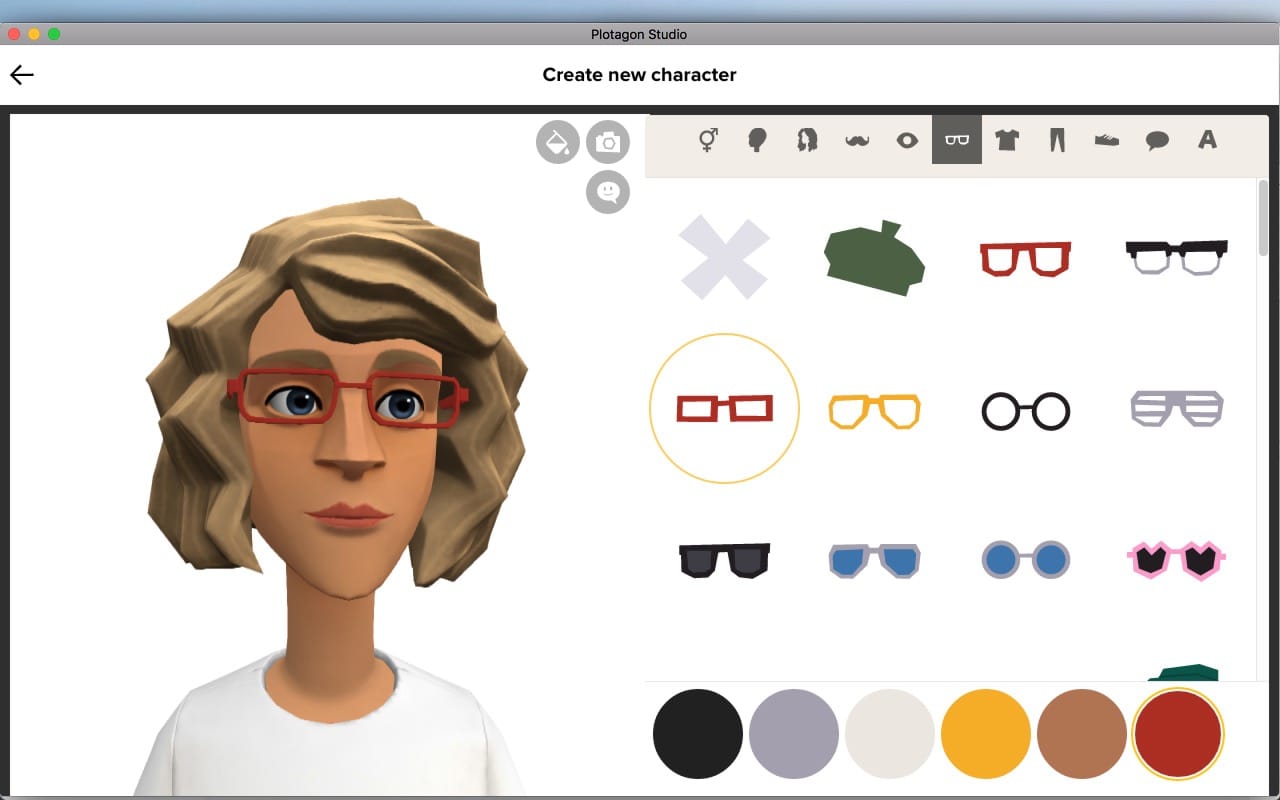 Create your 3D animated characters
Create, copy, and manage your customized 3D characters.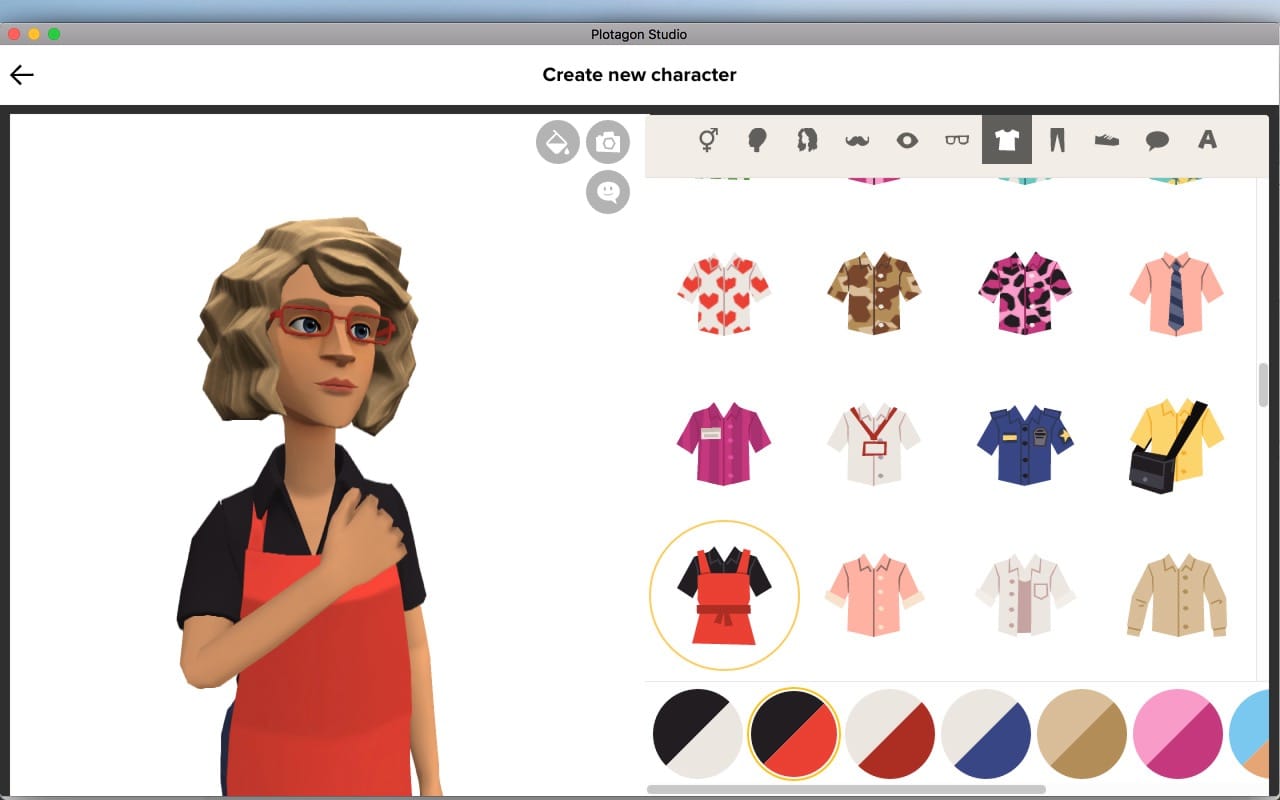 Customize your 3D animated characters
Choose faces, hair, clothing, accessories, and digital voices.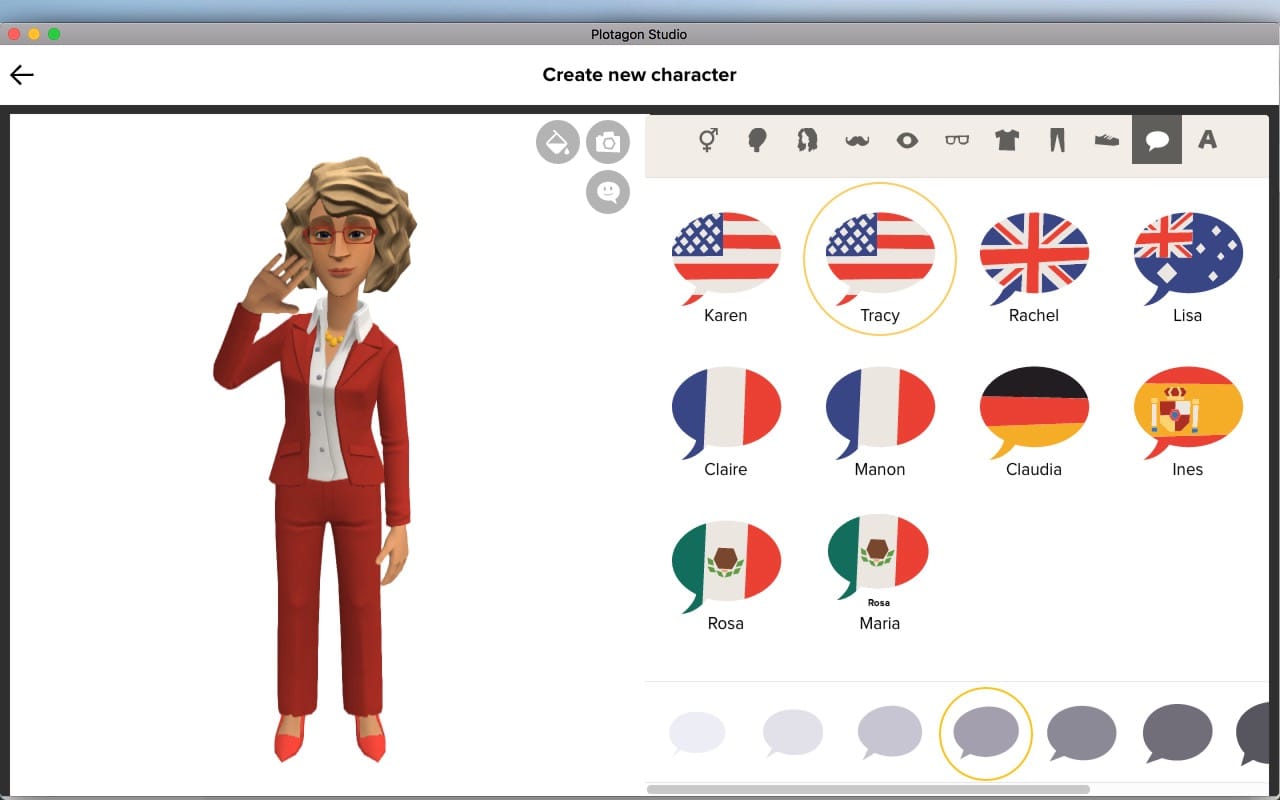 Digital voices
Meet your lifelike digital voices, assign them to characters, add sounds and exclamations.
Create your animated videos
Script editors basics
Navigate Plotagon's revolutionary drag-and-drop interface. -
Select characters & Scences
Choose your location, add your characters, select interactions, and add text plates.
Add dialogue
Write your text, choose emotions, and either use digital voices or record your own.
Add music & Sound effects
Choose from royalty-free background music and sound effects, or import your own.
advanced visual effects
Manage establishing shots, control the camera, and import images into the scene.
save your video file
Choose video resolution and subtitle/closed caption options.
Collaboration tools
Import, export, and share scripts, characters and videos.