Businesses spoke, and Plotagon listened. We're pleased to announce Plotagon Studio, a new version of the popular storytelling and educational applications, now supercharged for professional content creators.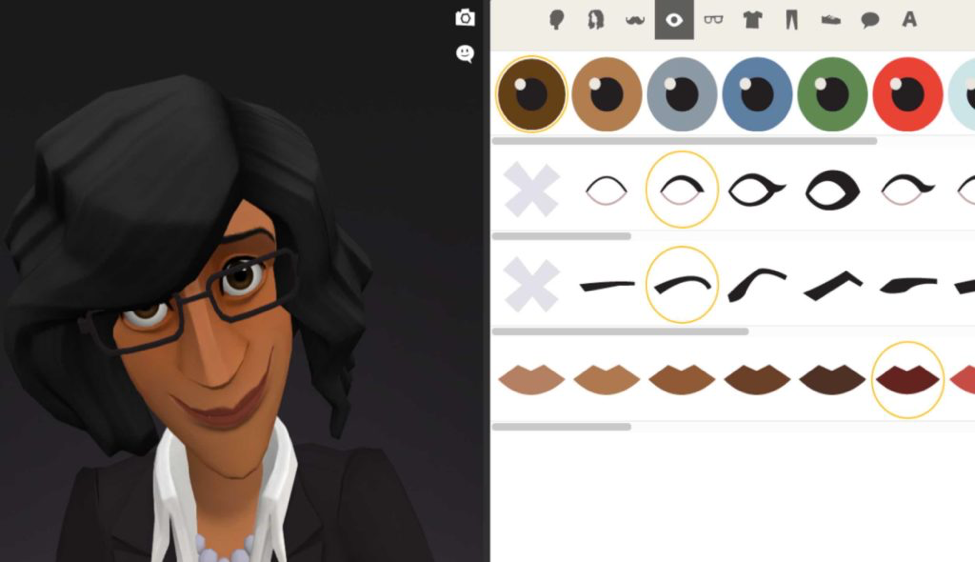 Plotagon Studio brings our award-winning Plotagon application to a whole new level, with our unique character creator, advanced audio features, over 130 scenes, and Plotagon's easy movie-making interface. Now e-learning specialists, educational publishers, nonprofits, and marketers can create movies with beautiful 3D animation with no technical training. With Plotagon, if you can write, then you can make a movie.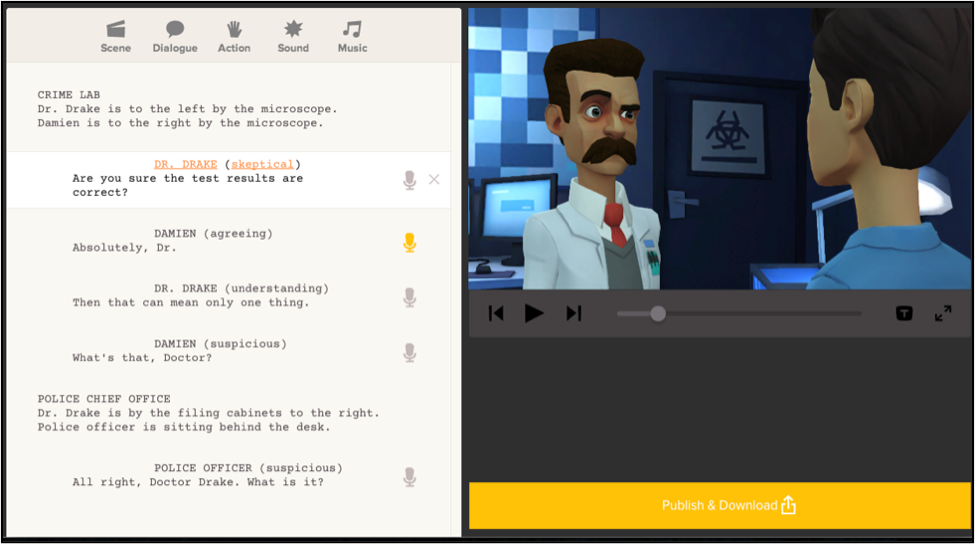 When you are finished, export your movies as 720p MP4 files to use as is, or use them as clips in larger movies or e-learning products. Now you can create fantastic movies to promote your products or train your staff, all with little more than your imagination and some voice talent.
Plotagon's user interface is so easy that marketers can create animated movies on the fly. Get your message out on social media, or even reply to a tweet, with an animated movie — in minutes.

We can even customize existing characters and scenes to match your brand, or even create new ones to your specifications. Tell us what you need, and we will deliver content that you can use to make your own movies.
Low Introductory Price!
For a limited time, purchase your one-year licenses a low introductory price: $499 for the first user, and 20% off for each additional user. There's even a special discount for qualifying nonprofit, government, and educational customers. Visit our Get Studio page to buy a license, learn about discounts, or request a free 14-day trial.
Our innovative Stockholm-based team of developers is working on the next round of features, and we are always seeking the best advice from our customers. So please try Plotagon Studio, and feel free to email me (joe@plotagon.com) with your thoughts, questions, and suggestions.
Have fun animating your business!
Plotagon Joe
(on behalf of Team Plotagon)