Getting started with Plotagon Story
iOS
iPad mini 4 (a1538) or greater
Android
Android Api version 23 (Android 5.0) or newer
ASTC or PVRTC hardware texture support (about 50% of devices support this)
Samsung S6 equivalent or greater
If your device does not meet these requirements, please do not download Plotagon Story. It will not work on your device.
Once you install and open the Plotagon Story app, you will arrive at our welcome screen.
Click the Start button (or the movie camera icon at the bottom of the screen) and proceed to either our Characters or Plots screens to make your animated characters and movies.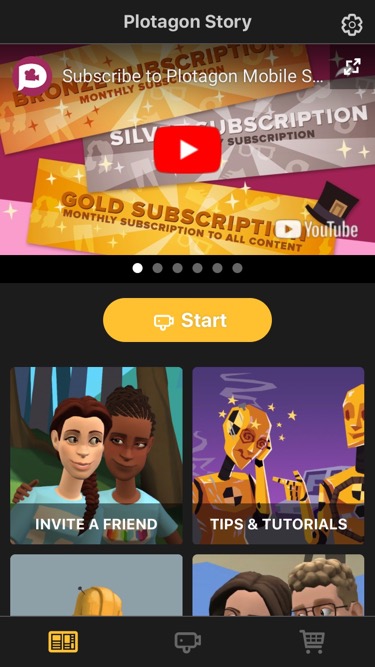 Click the Settings icon (the gear icon in the top-right hand corner of the screen) to change the User Interface language from English to another language, or switch from Dark Mode to Light Mode.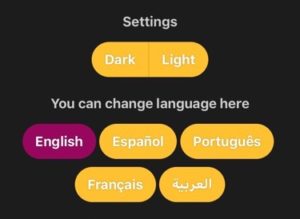 Plotagon Story includes free characters, scenes, and clothing for your custom characters, and you can get even more by purchasing a subscription. This is an in-application purchase that will be charged to either your App Store or Play Store account.
See the latest plans and prices by clicking the shopping cart icon in the bottom right-hand corner of the screen.
We now offer a 3 days Trial period for additional content such scenes and characters and 7 day Trial period for voices.
You can also select a subscription by clicking on a scene, character or article of clothing that is only available in one of our subscription packages.
Tip! If you have trouble downloading your content, go to Settings and click "Restore bought scenes and characters".