TESKEDSORDEN
Animation against racism
Swedish NGO uses animation against anti-immigrant racism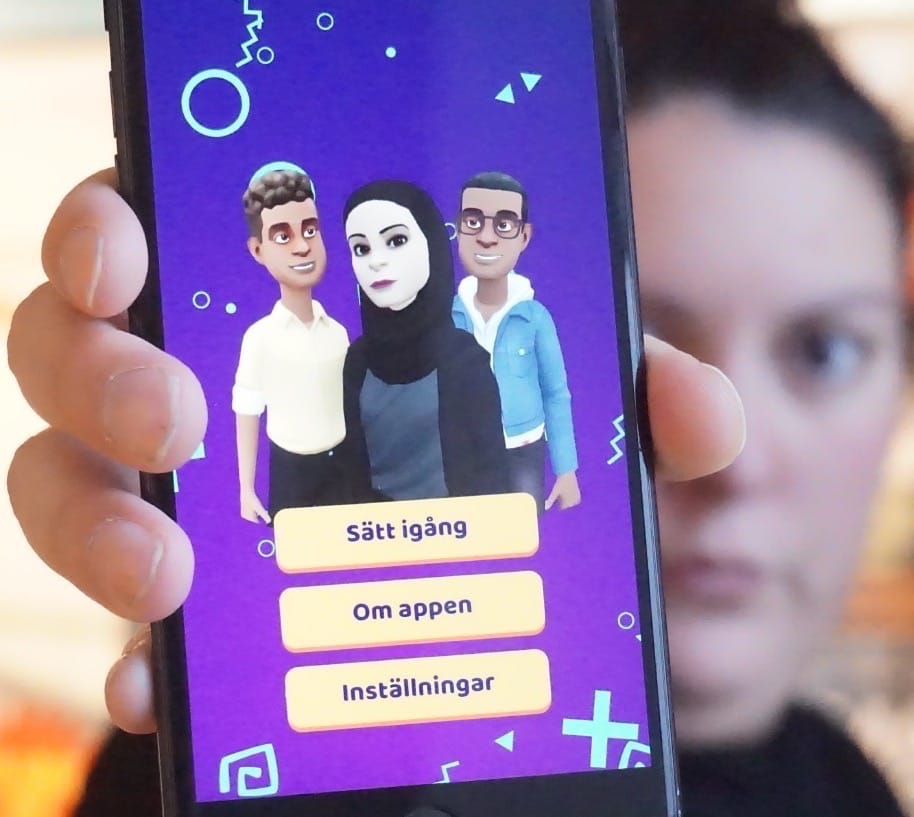 With war continuing unabated across the Middle East and Afghanistan, refugees have flooded into Europe in search of safety. Sweden, long famous for its history of tolerance, has been a popular destination for some of the world's most desperate travelers. The country of 10 million has taken in nearly 300,000 refugees in the last four years, according to data from the Swedish Migration Agency. (For comparison, this would be the equivalent of the much-larger United States accepting nearly 10 million refugees—nearly the entire population of the state of Michigan.) This sudden influx has resulted in significant tensions between native-born Swedes and immigrant groups, and with it an increase in racial incidents and assaults.
Stockholm-based NGO
Teskedsorden
(The Order of the Teaspoon), long a voice of reason and tolerance, wanted to help stem the tide of racist activities by influencing ordinary Swedes while they are still young. They knew just where to reach them: on their phones. They also knew
how
to reach them: with animation. Teskedsorden, in cooperation with the Multicultural Center and the Anna Lindh Foundation, launched Reality Check, an app that offers teenagers an experienced-based game that challenges common prejudices.
Users follow a character for five days to share and understand daily life as portrayed in Plotagon movies. The situations and stories themselves are based on real-life experiences from people living in Sweden whom Teskedsorden interviewed during 2016 and 2017. The app, which is available for free download in the Swedish App Store and Play Store, supplements the Plotagon movies with facts about Swedish history (and its sometimes-conflicted experiences with racism) as well as advice on how to understand and counter racist acts in progress. The app serves as a "first aid kit" for everyday racism.
Reality Check is designed to complement school curriculum on democracy, promote abstract and critical thinking, and help make the link to practical action. Teskedsorden offers a free teachers' guide to help integrate the service into the classroom.
The Order of the Teaspoon is a Stockholm-based NGO founded by Swedish publisher Wahlström & Widstrand and the magazine Vi. It was inspired by the magazine's publication in Swedish of Amos Oz's "How to Cure a Fanatic," which it also distributes free of charge to Swedish high school students. The Order of the Teaspoon's work is based on the motto: "Together for diversity and tolerance. We work to prevent people from being discriminated because of political or religious beliefs, ethnicity, gender or sexual orientation." For more information about The Order of the Teaspoon and the Reality Check app, visit their website or find them on Twitter at @Teskedsorden.
What is The Order of the Teaspoon?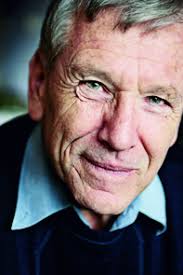 Israeli writer Amos Oz (1939–2018) described a hypothetical situation in which an individual comes upon a huge, life-threatening fire. He proposes three options: Run away and let the other people burn; protest the fire after the fact and demand justice; or take immediate action:
"Bring a bucket of water and throw it on the fire, and if you don't have a bucket, bring a glass, and if you don't have a glass, use a teaspoon, everyone has a teaspoon. And yes, I know a teaspoon is little and the fire is huge but there are millions of us and each one of us has a teaspoon."
"Now I would like to establish the Order of the Teaspoon."
Teskedsorden seeks to fulfill this mission by harnessing the good intentions of the many and transforming them into collective action.