Nikki Heyman: Talking Talk
Animation turns reluctant writers into enthusiastic moviemakers
Nikki Heyman, a speech language therapist in Johannesburg, South Africa, works with a varied youth population (primarily Pre-K through 7th grade) that includes students with Autism Spectrum Disorder (ASD), English Language Learners, and non-verbal students. A longtime investigator and proponent of technology for language intervention with children, today she uses the animated video application Plotagon Studio to help students articulate and understand their experiences through animation. The impact, she says, has been "amazing."
For example, her students with Autism Spectrum Disorder, who often have difficulty identifying social cues and expressions, create social stories in which they reenact situations from their own personal experience. After designing their own original animated characters using Plotagon's easy point-and-click User Interface, Heyman writes scripts that reflect the students' unique situations, and then they watch the stories come to life in 3D animation. Thanks to the software's built-in digital voices, the characters even speak and interact with one another.
"It's an amazing tool, just to have the social modeling together with the video," says Heyman.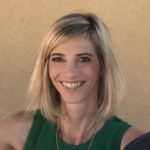 The resulting animated movies serve as a visual record to better understand appropriate behavior, delineating personal boundaries and the nuances of everyday life that the students may previously have misunderstood. "It's an amazing tool, just to have the social modeling together with the video," says Heyman.
Other students write their own original narrative scripts, a process that helps them focus on language elements like punctuation, spelling and sentence structure. Sometimes these students also record their own dialogue voiceovers to replace the characters' digital voices. This gives the students an opportunity to hear their own voices during playback and to recognize areas for improvement.
Because these students tend to be very non-referential in their narratives, this experience also helps them understand storytelling techniques. During the writing process, Heyman emphasizes causal relationships in order to better establish structured narratives, and to clarify what exactly is taking place in their stories and why it occurs.
Speech language pathologist Nikki Heyman uses Plotagon Studio with students to help them express themselves, as in this "Witch Diner" video.
Heyman directs the writing process by combining the analog and digital worlds: each student writes the scenario and dialogue in a notebook and then dictates the text to Heyman. ("As a therapist, I've always got control of everything.") She then transcribes the story into the Plotagon Studio application on her computer and reviews the resulting script onscreen with the student.
But more than the process, it's the end product that ultimately motivates the students, turning reluctant writers into enthusiastic moviemakers. "The play button is the carrot," says Heyman. The animated movie that they produce in the end is something that the students are excited to share with parents, relatives and friends.
These same students who are taken out of their regular classes for speech therapy and who often struggle to complete assignments enthusiastically describe their new craft to their classmates. "Now they have something that's even better than the kids who don't come out for therapy," says Heyman. "They're really proud of it."
Nikki Heyman is a speech language therapist in Johannesburg, South Africa. Learn more about her work with technology in language intervention with children on her blog, Talking Talk.