Hong Kong Airlines: Animating the friendly skies
There's a new crew on the flight deck at Hong Kong Airlines.
It's a crew that never leaves the ground, but nevertheless it trains the crew members who take off from and land on the runways on Chek Lap Kok island.
Hong Kong Airlines has been a rising star in Asia since its founding in 2006. Known for its luxurious business class and outsized service, Hong Kong Airlines has received the prestigious 4-star rating from Skytrax annually since 2011. Its fleet of Airbus a330 and a350 jets (with Boeing 787 Dreamliners on the way), all bearing the colorful image of Hong Kong's distinctive bauhinia flower, travel 40 routes in Asia, Australia, New Zealand, and across the Pacific to Vancouver, Los Angeles, and San Francisco.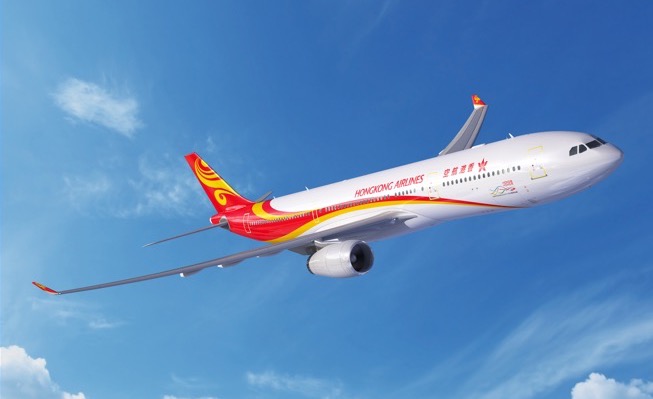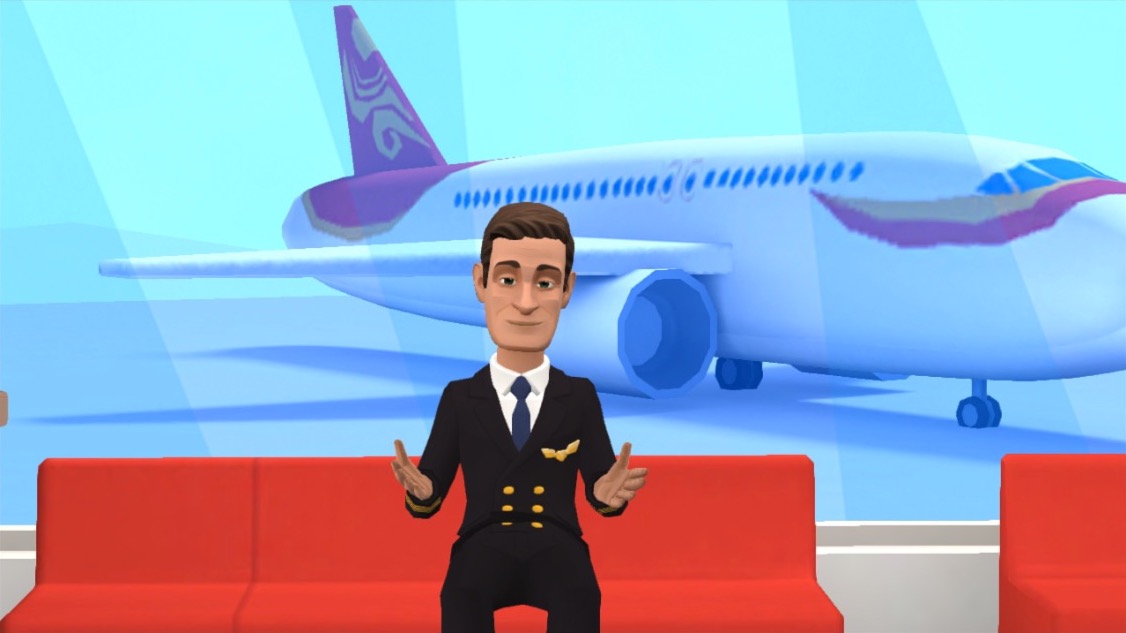 Pilot trainer Stelios Goules, seated in an animated recreation of the Hong Kong Airlines training center.
A team of 400 pilots, most of them hailing from Hong Kong, Malaysia, and other Asian countries, is supported by the company's Continuous Engagement Alignment & Growth (CEAG) program, which supplies weekly, year-round instruction from the in-house team of veteran airline trainers.
Stelios Goules is one of those trainers. A native of the United Kingdom and a 25-year airline pilot, he has spent the last five years at Hong Kong Airlines as a Learning & Development Subject Matter Expert, where he is responsible for helping pilots understand how to communicate with one another while in flight. In this role, Goules has confronted one of the great challenges not only in the airline industry but also in the world of professional continuing education: how best to reach a changing workforce with an equally dynamic set of information.
Lectures: "very compliant but not effective"
The previous Hong Kong Airlines training curriculum was based on a series of lectures, which Goules calls "a static, deductive, unengaging way of doing things." While the airline also utilized computer-based training for 80% of the lessons, the off-the-shelf modules that they employed were little more than slides with voiceover narration. The learning experience was one that the pilots found both boring and unengaging. Worst of all, the lessons were doing little to improve the pilots' knowledge or affect their behavior on the flight deck.
"We could see that although people would pass a quiz, three months later or six months later there was no retention." It was a process that Goules describes as "very compliant but not effective."
The airline was also confronting a demographic challenge, in that the younger generation of pilots tend to learn differently from their older peers. "Obviously, the older [pilots] are able to relate to just lectures, because that's how we were taught initially. We went to school and we were told how to do things. But now the new kids need more engagement."
After searching for alternatives to the traditional teaching methods, Goules hit upon a new way to bring the airline's training courses to life: animated movies. "Animations help us facilitate learning because you're able to get [the students] to reflect, you're able to get them to relate, you're able to get them to interact."
There was just one problem. The team had neither the expertise nor the budget to create animated characters and videos, at least not to the standards that they required. Fortunately, Goules found a solution that made creating animated movies as easy as writing a script.
Goules discovered Plotagon Studio, an application that allowed him to write his scripts in a screenplay-like format. Plotagon Studio would then instantly turn his scripts into talking characters, complete with animated expressions and digital voices in a range of regional accents. This meant that Goules could turn his lectures into animated movie scenarios by himself, even though he possessed no animation experience of his own. This easy process also meant that he could update the lessons as needed without having to rely on a professional animator or outside vendor. Plotagon Studio would then export each movie as an MP4 video file, which Goules could incorporate into the training modules in the company's customized Moodle Learning Management System (LMS).
Airline training is exacting, though, and the results needed to be as realistic as possible, so Goules went one step further. Plotagon's Stockholm-based team of artists and 3D animators created characters and uniforms to match Hong Kong Airlines's distinctive attire, and they even built realistic Airbus a330 and a350 flight decks and recognizable locations in their training center to lend a realistic air to the animated experience.
"It just brings some authenticity to what we're trying to say," Goules says, adding, "They take the message as being our message."
Goules also created three animated guides to the world of aviation: Captains Chopper and Crusty, and First Officer Amelia. Crusty and Amelia demonstrate how to fly the planes and handle difficult situations, while the elder veteran Chopper offers commentary from the rear jump seat. This approach of using fictional characters rather than real figures makes the lessons less intimidating.
"It's just a cartoon, so they can relate better, and they can see it as a non-competitive way of learning rather than, 'oh, somebody who is of importance is talking now, we've got to listen to him' type thing. This changes the emphasis from the rank of the messenger to the value of the message."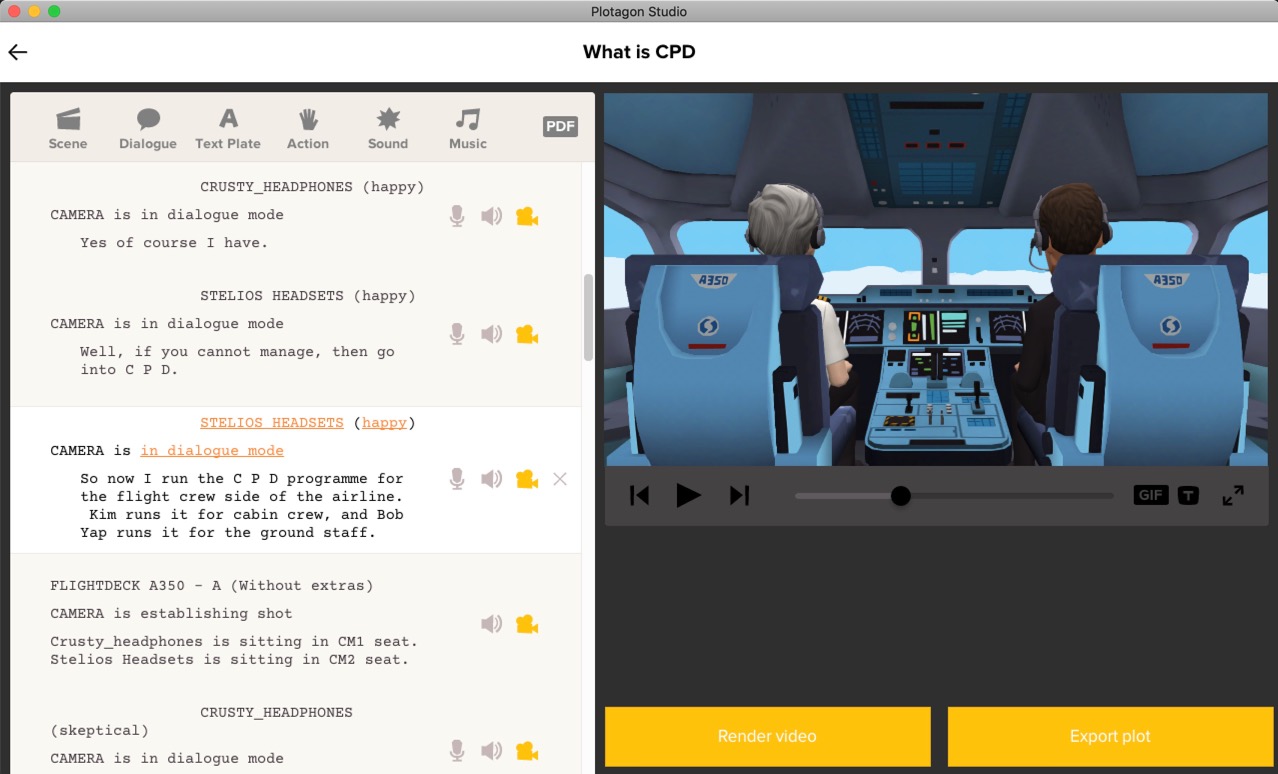 Plotagon's intuitive User Interface means Goules can create his videos with no prior animation training.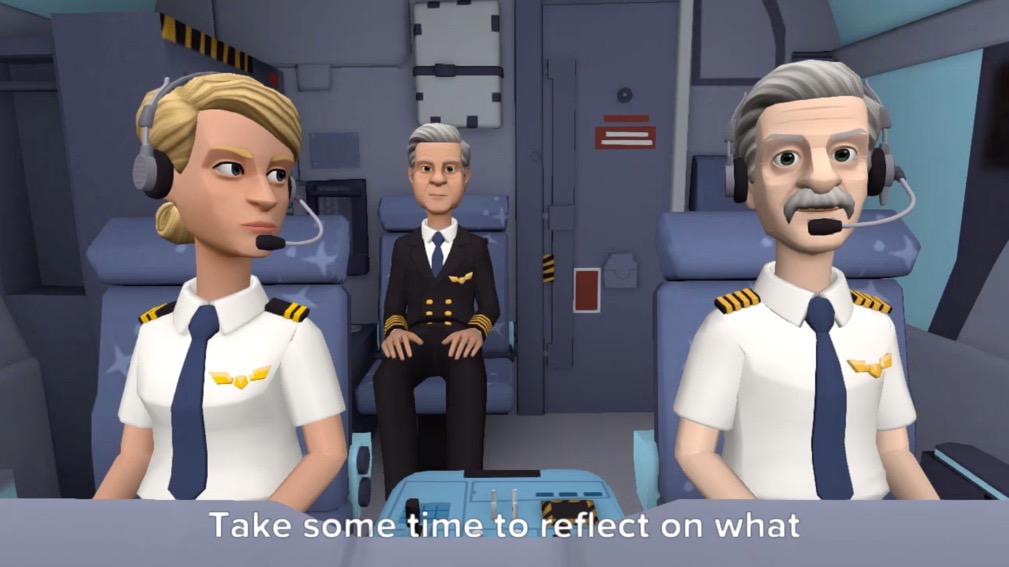 Plotagon's team of designers and animators created realistic animated versions of the Hong Kong Airlines uniforms and Airbus a330 and a350 flight decks for pilots Amelia, Chopper and Crusty.
Behavioral & cognitive learning
With the new custom content loaded into the Plotagon Studio application, Goules set out turning his traditional lectures into animated video lessons. The videos aren't designed to teach the physics of flight (which would require a very different sort of animation technology), but rather to illustrate the airline's Standard Operating Procedures, like proper interaction with the aircraft's controls and how to communicate on the flight deck: with each other, with the control tower, and with the cabin crew and passengers. The LMS modules then pair the video scenarios not only with quizzes, but also with essay prompts so the pilots can demonstrate their understanding of the subject material.
Plotagon's unique style of animation—which allows Goules to create expressive faces engaging in clear conversations—is ideal for this type of behavioral training. "They're able to see [the characters] do it, and they're able to see it in a timely manner, they can freeze it. And what we have is, we have basically the video where the two characters do it, and then the instructor character explains why they're doing it. It makes it very easy for a trainee to see what is done and why it's done."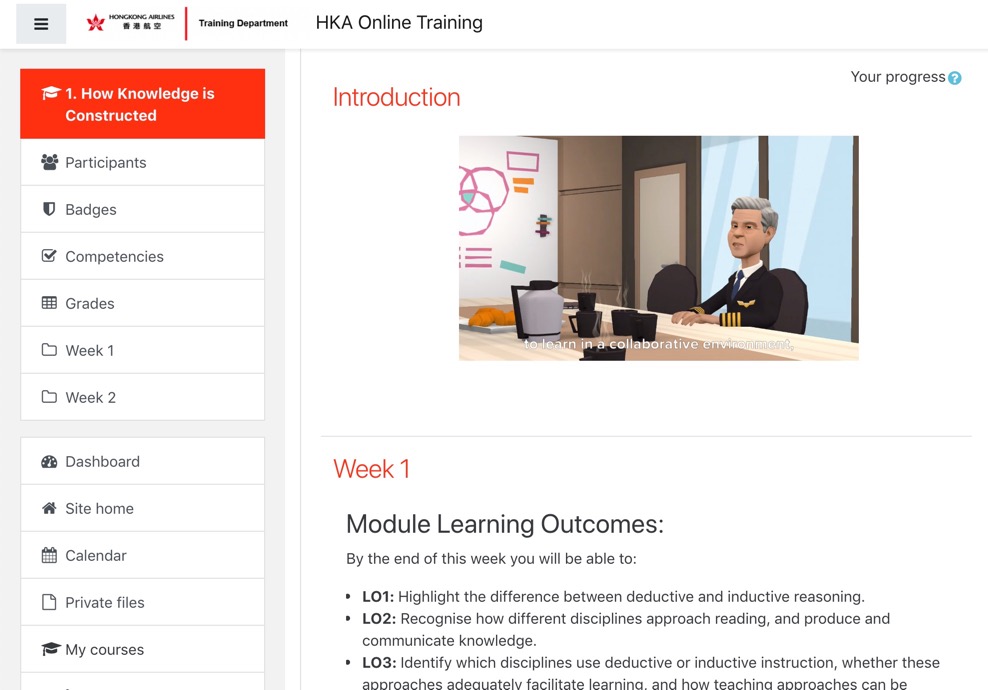 Goules presents the animated movies in the training modules of the Hong Kong Airlines customized Moodle Learning Management System (LMS).
Goules also found the Plotagon system ideal for creating scenario-based training videos, in which Amelia and Crusty encounter a system failure in mid-flight and have to respond quickly. "Then we are able to ask questions about what was good, what could have been improved, how would our trainees have reacted to this?" Then the modules ask the students to evaluate the same scenario but in a different context. "What would be different if this was over the Pacific rather than over land, or what if you're closer to an airport, or what would you do if this or that happened? So, that's more cognitive learning."
A solution with wide appeal
Students of all ages enjoy the new animated solution, from millennials recently out of flight school to seasoned pilots in their sixties. Goules recalls teaching a course recently using a combination of slides along with the animated videos. In the room was a seventy year-old instructor. "He was from Taiwan, and he loved it. He just thought it was so funny to see these cartoons and see some of them make mistakes and talk to each other, and they can relate to it."
The informal nature of the animated movies helps the students digest the serious information that they contain. "Some videos have a little bit of humor, some have more wisdom, but within the context of putting it into the real learning pieces. It lends itself really well. So, it's great to have it, because it just brings out life in what you're trying to achieve."
The Plotagon animated movies have been so successful that Goules and his colleagues have been incorporating animated characters elsewhere in their training materials and internal communications. The training directors have even replaced their weekly written message to the pilots with animated versions of themselves seated at Plotagon's animated news desk, where they deliver two- to three-minute broadcasts with updates.
"It puts a little bit of the fun to what we want to transfer across, and actually people listen to it rather than just reading though a dull message."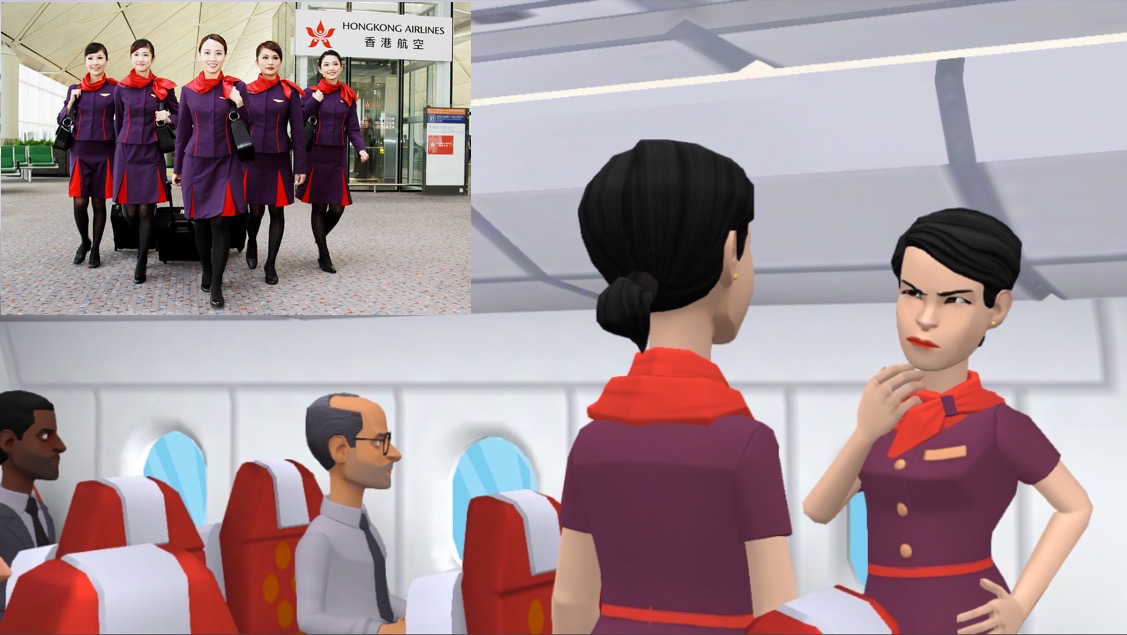 Plotagon even created animated versions of the flight attendants and airline cabins to expand the range of digital training options.