DEAD TRIGGER
A Collaboration with Madfinger Games
In 2015 Plotagon teamed up with Madfinger Games to create Plotagonized versions of characters and scenes from their hit zombie video game Dead Trigger. Plotagon's designers built 3D versions of the characters Tara Conlon, Buck Andrews, and some very hungry zombies and recreated several of the game's locations.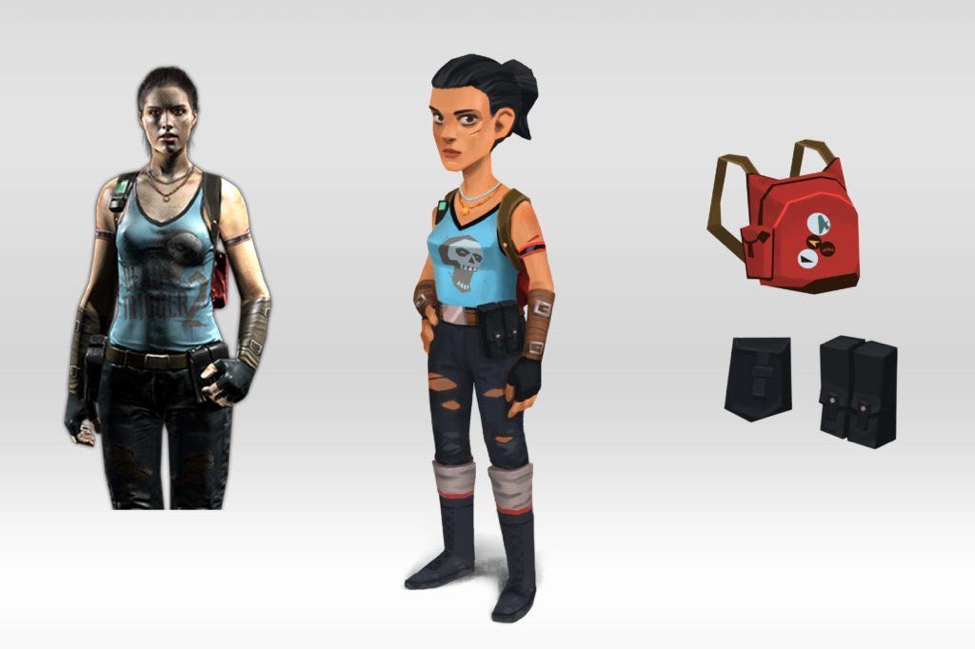 With Dead Trigger + Plotagon, fans can create their own adventures and interactions between the real and bloodthirsty worlds!
From the designer:
The design of Plotagon aims to be accessible and humorous . . . stylized so that the script translates well and clear through the characters. We've taken the fundamental ideas and concepts behind Dead Trigger and applied our Plotagon design language to them. Surprisingly, (considering the vastly different products) the characters and environment translate very well.
It's been really fun and interesting to see how well the Dead Trigger design can be translated and Plotagonized without losing its essence. By working with the ideas and concepts behind the characters and environments, we can stay true to who and what they are and not lose the connection to Dead Trigger.